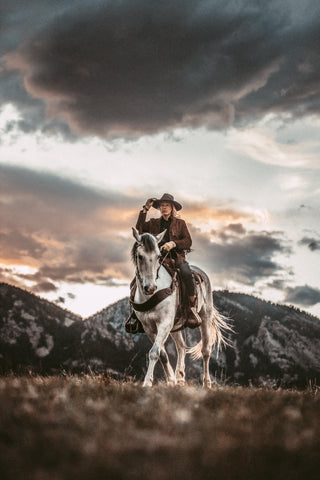 THE LEGACY OF JACKSON HOLE PENDLETON
A Testament to Artistry and Tradition
At Jackson Hole Pendleton, our offerings are a testament to artistry and tradition. From our magnificent range of blankets, adorned with both time-honored and Native American designs, to our diverse array of home accessories, pet essentials, and distinguished attire for men and women, we ensure every product resonates with the soul of the West.
What sets us apart is our commitment to individuality. Recognizing that each of our patrons has a unique vision, we proudly offer personal and custom design services, turning your dreams into tangible, timeless pieces.
"This is the best Pendleton store I have ever visited. Prime location on Center Street that has been serving the community for decades. They have a great selection of shirts and blankets and the staff was extremely helpful. Many of the items are unique to the Jackson store and we ended up buying two unique blankets and a bunch of great shirts. Don't miss this wonderful store, next time you visit Jackson, Wyoming."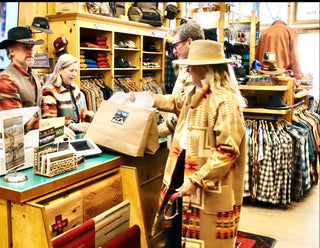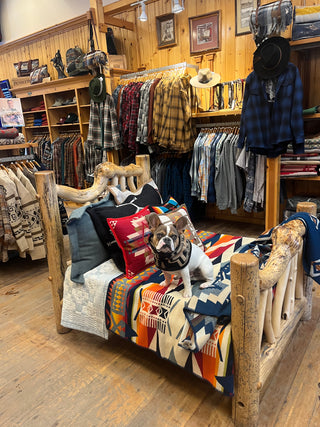 "Dianna was an absolute dream! Thank you for helping my boyfriend and I find the perfect throw to bring back to California. It will forever commemorate our trip to Wyoming. Dianna is incredibly knowledgeable about the extensive products Pendleton has to offer. This store in particular felt so purposeful with it's merchandise and everything I picked up had a story. A must visit in Jackson, can't wait to be back!"