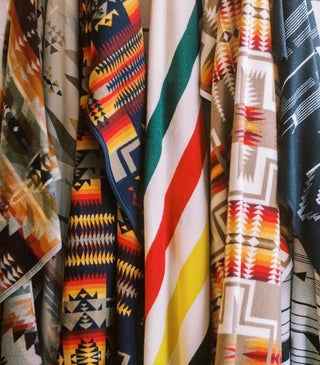 Heritage & Heart
The Story of Jackson Hole Pendleton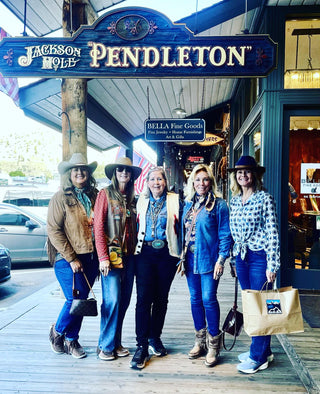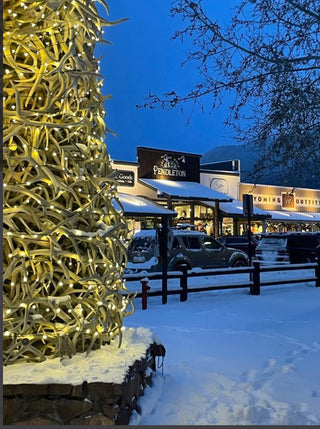 Where Western Americana is celebrated
An Iconic Cornerstone on the Town Square For Over 40 Years
Jackson Hole Pendleton is not just a brand; it's a celebration of history, craftsmanship, and a deep connection to its storied locale. Nestled in the heart of Jackson Hole's iconic Town Square, our establishment has long been a beacon of luxury and western elegance.
With roots that intertwine with the very essence of the Old West, our brand has flourished through decades, paying homage to the rich tapestry of stories, landscapes, and traditions of Jackson Hole. Every piece curated in our collection embodies this legacy, reflecting the spirit of the frontier melded with the sophistication of modern design.
A Look Inside
Who Jackson Hole Pendleton Is
A Look Inside
Who Jackson Hole Pendleton Is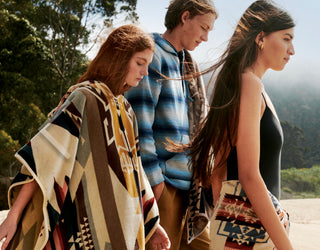 Our Products & Personalized Design
Craftsmanship Beyond Compare
At Jackson Hole Pendleton, our offerings are a testament to artistry and tradition. From our magnificent range of blankets, crafted with both time-honored and Native American designs, to our diverse array of home accessories, pet essentials, and distinguished attire for men and women, we ensure every product resonates with the soul of the West.
What sets us apart is our commitment to individuality. Recognizing that each of our patrons has a unique vision, we proudly offer personal and custom design services, turning your dreams into tangible, timeless pieces.
Embark on a journey of unparalleled quality and craftsmanship with Jackson Hole Pendleton. If our story has ignited your curiosity, we invite you to explore our curated collections further. Discover pieces that echo tales of the West and resonate with your own narrative.
Dive deep, and let us craft a legacy together.
Our Location
Located in the Heart of Jackson Hole
30 Center Street
Jackson, WY 83001
Mon - Sun 10AM - 6PM